The Tata Group has over 25 years of international experience in the space of e-learning. It is with this rich experience in digital education that Tata ClassEdge was conceptualized in 2011 with the aim of improving the effectiveness of education systems in India.

Vision
To be among the Top 3 organisations in K12 digital education in India by 2027

Mission
Improve the effectiveness of teaching learning outcomes for K12 education systems through our innovative and high-impact digital learning products, solutions and services.

Values
Responsibility, Integrity, Teamwork, Excellence

Culture
Flexible
Agile
Innovative
Efficient
Meet the experienced and brilliant team at Tata ClassEdge that has a vision and capability to make it a top 3 organisation in K12 digital education in India by 2027.
Tata ClassEdge has been providing instructional e-learning curriculum and technology solutions specifically created for Indian schools, teachers and students since 2011.
Curriculum Solutions
Technology Solutions
Lab Solutions
Value Added Services
Curriculum Solutions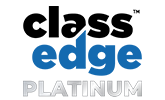 ClassEdge Platinum
ClassEdge Platinum by TataClassedge is a powerful product, tailormade with features such as integrated digital content, whiteboard, widgets and much more for the benefit of teachers and students.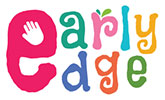 Early Childhood Education Curriculum
Early Childhood Education is an expertly designed three-year pre-primary curriculum that enhances the natural curiosity of children.
Imprints
Tata ClassEdge Imprints brings together the best of both – Pedagogy and Digital Technology. Imprints is a textbook series that builds skills effortlessly in young learners.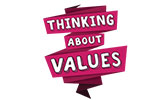 Thinking About Values
Designed for grades 1-8, 'Thinking About Values' is based on the National Curriculum Framework. The solution includes a series of age-appropriate, visually rich textbooks and digital content, which will help young students make informed ethical decisions in real life contexts.
Technology Solutions
Lab Solutions
Value Added Services
Tata ClassEdge has won various awards, including, 'The best technology company of the year' and 'The best online study programme for the year by an event organised by BrainFeed 2022. We have also won 'Company of the Year' under Digital Learning Category by CIO Review India, 2020.

The best technology company of the year
Event organised by BrainFeed ,
in 2022

The best online study programme for the year
Event organised by BrainFeed ,
in 2022

Company of the
Year
Under Digital Learning Category by CIO Review India, 2020